Garage floors take a short time for stains and grime to appear and remain on the surface. That is why garage floor coating Dallas is a giant lifesaver to the flooring material in your garages. It not only saves you cost but also time and effort. Using concrete refinishing or coverings protects the concrete surface from many forms of damages. 
You can do a lot with garage flooring that maintains its perfect shape. You may get busy in it when it's time for car repairs. But when you're done, you can quickly turn up the space and use it as your man cave. 
But before you think of ways to maximize the garage spaces. Take note first of today's blog, guiding you on everything about floor coatings!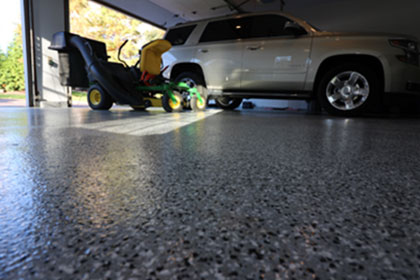 Garage Coatings Uncovered
Garage coatings protect the floors from common issues that occur inside garage areas. Common problems that challenge users and owners are tire tread marks, grease, oil, sticky satins, moist and dusts that come together. Add hard falling objects that create dents and tiny cracks on the surface.
Without floor coverings, these waves of problems would pile up. Imagine cracks on the surface will harbor grimes and hardened grease on the creases. Soon it will be hard to remove.
Here are standard coatings used for garages. Take your pick from:
Epoxy coating

Polyurea-polyaspartic

Rubber tiles

Garage carpets

Vinyl mats

Interlocking mats

Paint
Garage Flooring Options: Five Best
Functionality defines the best material for garage floorings. While most floorings will go after aesthetic appeal, a busy space like the garage will focus on usability and purpose.
When choosing the materials for these action-packed spaces, concrete contractors Dallas TX, suggest keeping these things in mind: high resistance, heat flexibility, easy maintenance, sanitary.
Now find out which one passes each standard:
1- Epoxy floor coatings
You will no longer have to worry about style when you get an epoxy garage. The best thing about epoxy, aside from its known functionality, is that it can also make the floor stand out in terms of design.
Here are epoxy coatings that suit garage areas:
Clear Epoxy

Epoxy chip-flake

Metallic epoxy
But if it is a function that you want to go for, a self-leveling epoxy will work best for garages. This particular epoxy coating can disperse evenly on the surface with the aid of a trowel or roller. The great thing is that the self-leveling compound will cover spots on the floors that are often hard to reach.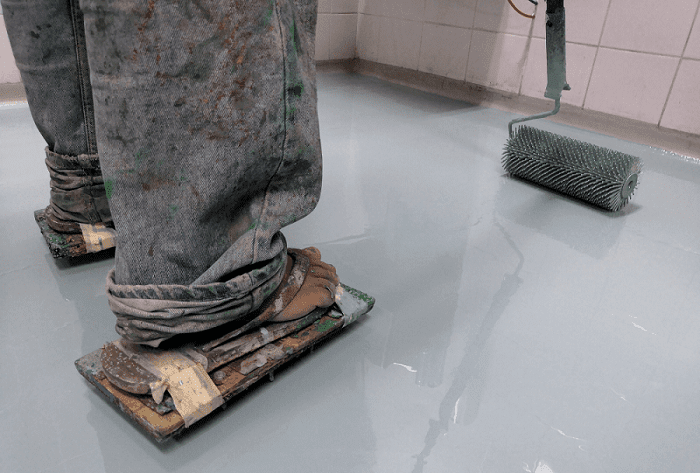 2- Polyurea Floors
Coming second is polyurea floors, also called one-day coating. Not tailing far behind epoxy, the only problem one may have with this material is its cost. It's costly. But what you get in return is a material worth your investment. 
On a high note, this type of floor coating is a choice for the brave. So, if you are unafraid to innovate and choose something that will last and add value to your property in the long run, choose this.
Here is a quick rundown of the exceptional benefits of one-day coating:
Heat Flexibility

Uv ray Stabe

Zero VOC

No odor application

Quickest cure

Five-times durable
3- Garage Carpets 
Garage carpeting mixes both practicality and functionality. These materials will not come as adhesive microtoppings, but users can find these carpets easy to use and install. Unlike epoxy or clear coatings, you will need specialized tools or the expert's skills to install them.
These are no ordinary carpets as well. They are specially made for garage areas where the floors are constantly exposed to chemicals, car oils, and falling metallic tools.
Carpets enhanced the shock resistance that keeps the concrete slabs free from dents, holes, and cracks.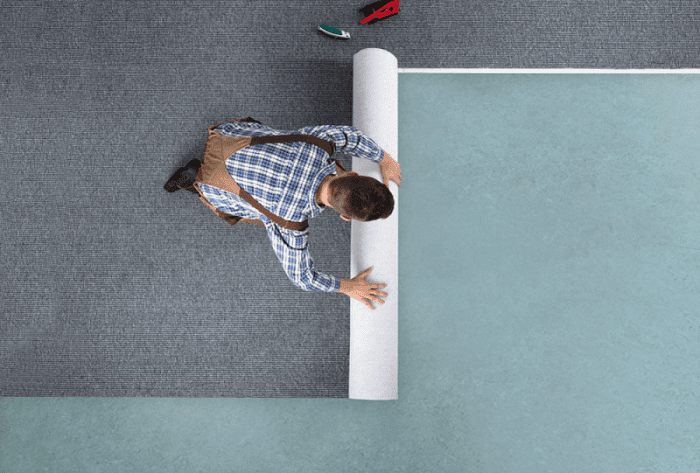 4- Vinyl tiles and Mats
Now, the fourth and fifth best choices are vinyl mats and rubber tiles. These are also easy to use. You can snap them off the floor if you need to clean them, then put them back to cover the floor again. 
These materials also come in tiled pieces with interlocking edges so chemicals or solvent spills will not leak through and stain the slabs underneath.