CONCRETE RESURFACING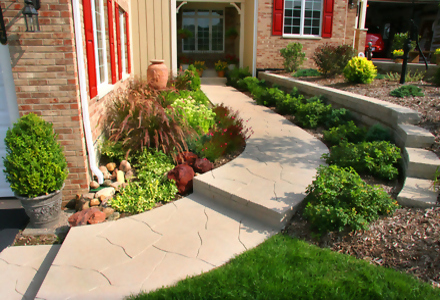 Concrete resurfacing is a trending solution to repair surface damage and to give worn-out surfaces a facelift. Whereas before the conventional thing to do would be to immediately replace concrete slabs that showed any sign of age or damage, new technology and applications have made concrete resurfacing the better and more cost-effective option.
Not only does it enhance the look and function of a concrete slab, it also increases the overall value of the property. Additionally, coatings and overlays will also help property owners save hard-earned money and contribute to the conservation of resources and eliminating landfill waste at the same time.
When to Resurface Concrete and Which Surfaces are Eligible?
Larger cracks can either be a sign that a small crack has gone worse or that deeper structural damage is causing the surface to crack. If it is the latter, the entire slab must be removed to be able to gain access to the one causing damage deep within.
Heaving concrete cannot be resurfaced. The reason for its movement must first be addressed and this usually involves the removal of the existing slab.
Freeze-thaw damage happens when the pores on a slab are saturated and then exposed to freezing temperature. When water turns to ice, it will require more space than usual. This causes distress on the slab and weakens it. This type of damage requires a removal and re-pour.
Working cracks are cracks that recur. These are caused by soil movement underneath the slab. Underlying soil issues cannot be resolved by resurfacing.
Top Concrete Resurfacing Coatings & Overlays
Stamped Concrete Overlay – Popularly used on outdoor patios, pool decks, resurfaced driveways, sidewalks, walkways, and entryways. This involves the use of a thin overlay and stamp mats.
Spray Texture – Acrylic concrete coating that is sprayed on outdoor surfaces. Popular for its slip-resistant texture and heat reflectivity, it is widely used in resurfacing a concrete pool deck.
Epoxy Flooring contractors in Dallas, Texas – Best used indoors, this is a tough material perfect for use on garage floors, basements, car dealerships, showrooms, and other spaces that need damage-resistant floors.
Work with the expert in Concrete Resurfacing in Dallas, TX. Call (972)808-5281 today.
FEATURED PROJECT
Call us at (972)808-5281 for a FAST FREE QUOTE!