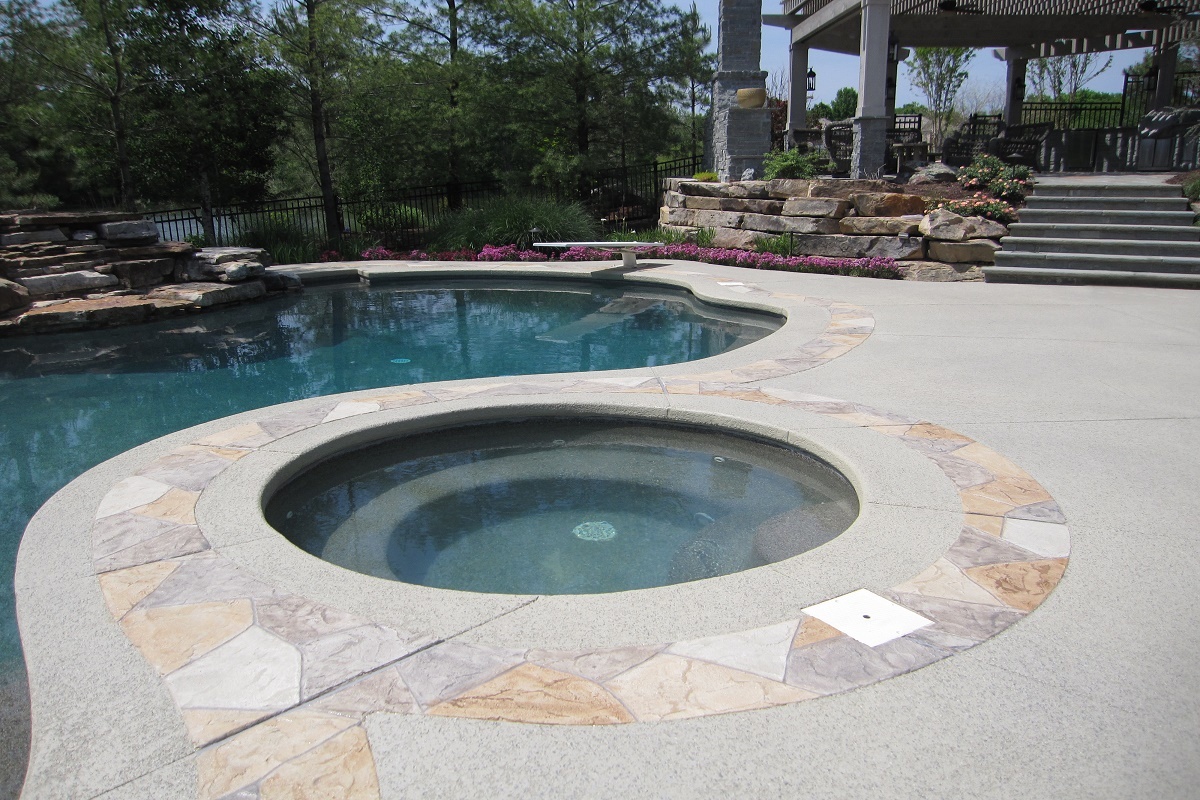 Concrete is a popular base material for houses and commercial establishments. Tile, wood, and other high-end materials were made to be the top layer of any slab. But it is no longer the plain and boring gray surface people used to know. Decorative concrete has put this popular base material in the spotlight, highlighting its versatility. It features several options for all types of surfaces: patio concrete, pool decks, driveways, interior floors, commercial flooring, and more.
There is no denying that concrete is a durable material. It is not the most appealing material but it is highly versatile. Decorative concrete is a more affordable option than installing tile, carpets, brick, or natural stone. The great thing about this is that the impressive results do not look inexpensive at all.
Work with the best decorative concrete contractor in Dallas TX now! With the right concrete contractors like Dallas Decorative Concrete, you are assured that you are in good hands.
Top Overlays and Coatings for Concrete Surface
Decorative concrete resurfacing features a set of options for various uses. There are those made especially for outdoor spaces and some for interior concrete floors. Here is a brief look of concrete overlays:
Stamped Concrete – Popular for use on patios, stamped overlay is ideal for use on pool decks, driveways, and other outdoor surfaces as well. It offers a wide range of concrete stamp patterns, and textures and colors options, giving property owners the opportunity to customize their outdoor spaces. This is popular for being able to mimic brick, natural stone, and other paving materials and patterns.
Staining Concrete – One of the most popular methods of coloring concrete and concrete refinishing is through acid and water-based stains. It comes in a variety of colors, from earth tones to pastel hues. This can be applied directly on plain slabs or on coatings and overlays.
Knock down Texture – This spray-on coating is ideal for use on outdoor surfaces, especially on pool decks. One reason is that it has the capability to stay 30% cooler than other paving materials that stay exposed to tremendous heat. It also features a non-skid surface brought about by the spraying and troweling of the material, similar to stucco but more subtle.
Polished Concrete – If you prefer the look of waxed surfaces but not really happy about the amount of time and effort needed to maintain the shine, then polished concrete is for you. Using abrasive pads and a grinding machine, the top layer of the slab is ground off using a coarse sand paper and then progressing to finer. The number of grinding sessions depends on the level of shine the property owner desires.
Epoxy Flooring – Epoxy floor coating is highly recommended for garage flooring, commercial floors, and other surfaces that require strong and durable floors. This seamless flooring option is resistant to chemical spills, abrasion, impact, heavy foot and vehicular traffic, and more.
Looking for any decorative concrete solutions for your residential and commercial concrete surfaces? Contact us at (972) 808-5281 whenever you're ready to discuss your decorative concrete ideas.
We are group of passionate decorative concrete contractor in Dallas who specialize in concrete repair, resurfacing, refinishing, and repair solutions. We value effective communication with our customers, attention to detail, and top quality services. We partner with our customers to help them transform their ideas into reality.
Call or email us today. Let's schedule a free consultation so we could talk more about your ideas, the options that we can offer you, and if we are a good fit for the job you want done.