When it comes to the garage areas, you need absolute garage floor protection so you can work without stopping the action. We asked experts in garage flooring Dallas to rank the best materials and options for your residential and commercial garages.
Don't blink because here is the no holds barred ranking from the top one down to the top sixth garage floor coating materials.
Top Six Garage Flooring Options:
Polyurea Polyaspartic
Epoxy
Acrylic
Tiles
Paint
Sealers
Know why these floor materials make decorative concrete resurfacing list for garage coating, read the discussions below.
Best Garage Concrete Protection Coating: Top 6
When ranking these concrete garage floorings, the following criteria are considered:
Maintenance
Installation cost
Quick curing and fast installation
Durability
Design and aesthetic appeal
These are also the factors that you need to note when searching for the best floor coating to use in your garages.
1. Polyurea​ Polyaspartic
Experts and clients considered the one-day polyurea garage floor coating to rank one on today's list for garage floor coating.
Here's more to learn about the polyurea floor coating enhanced with aspartic agents.
Heat flexible
Super high-resistant
Last for more than 40 years
Super slip-resistant
Resistant to the most challenging stains
Super quick dry installs in less than a day
Smooth, sleek surface
As commonly known, the one-day coating has the fastest curing time of all concrete coatings. It is originally developed specifically for garages.
The fast curing coating suits medium flooring spaces that give the garage area enough time to cure when resurfaced with the polyurea-polyaspartic coat. This is also why many homeowners and other commercial garage owners find the material quite expensive.
However, given the coating's luxe cost, it is an investment worth every inch of your pennies.
In terms of durability and quality that lasts, the one-day floor coat exceeds even the famous, durable epoxy floor, which makes the top two.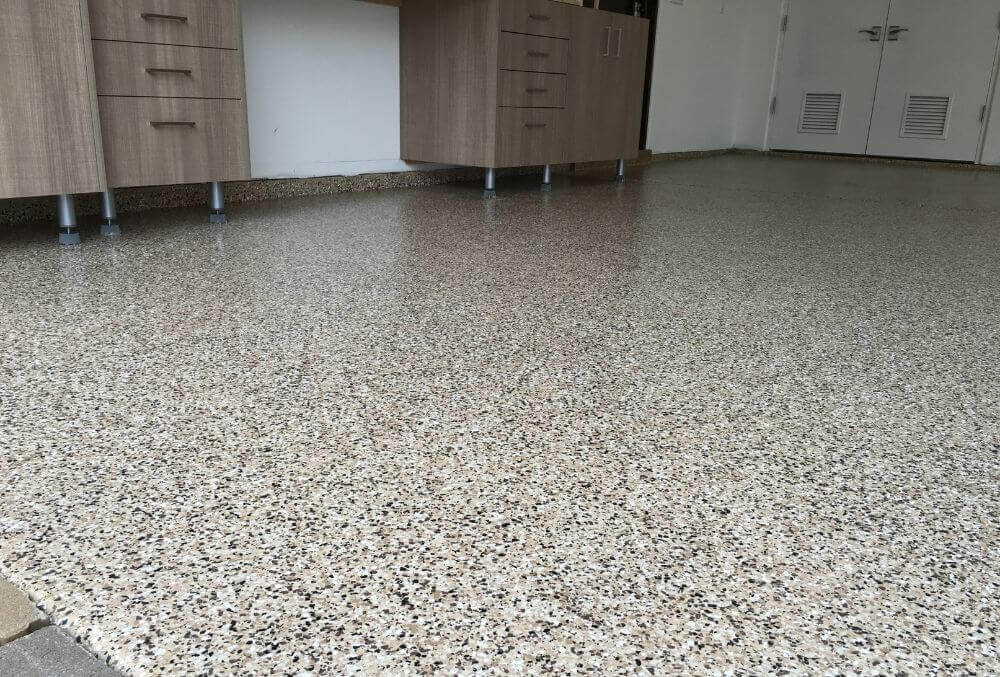 Earlier to come in the garage flooring market was the epoxy. Epoxy makes the top two of the best material on this list, and it does not fall farther behind. It is a close fight between epoxy and a one-day coat.
Epoxy floors would bear the same features as the top coating, and however, it falls a few points below our rank one. The one downside of epoxy is that it is prone to crack whenever it gets exposed to high temperatures.
While many owners prefer epoxy for its custom designs and durable features, it needs resealing or repair when exposed to heat.
Epoxy also adds to outdoor floor sealers like in pool decks. An acrylic compound is added to prevent it from acquiring cracks to make it flexible under the sun's heat.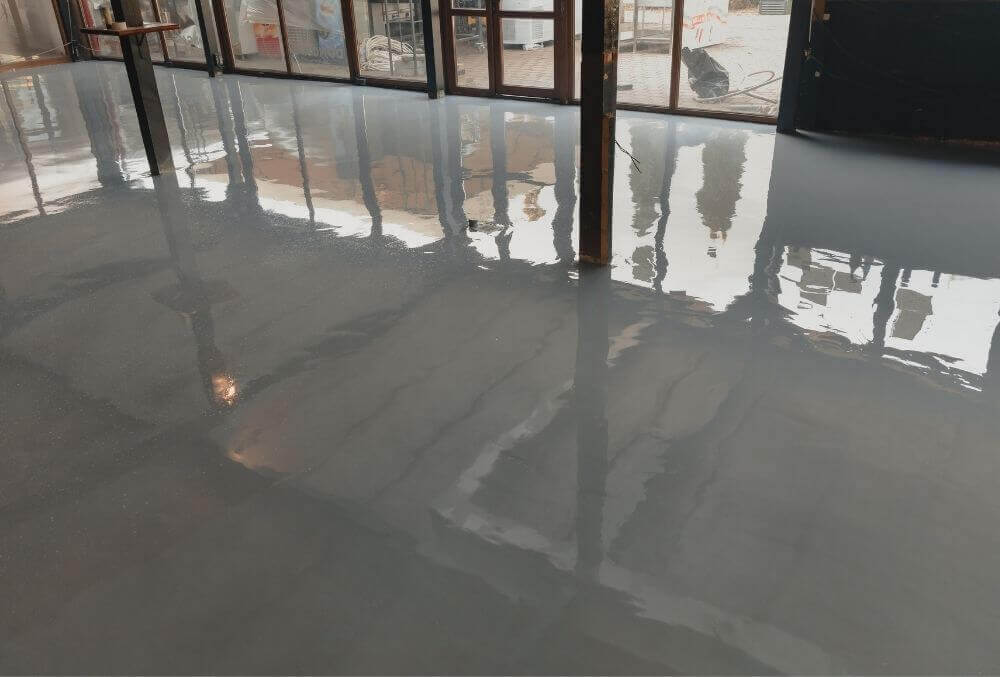 Rank three is acrylic, and it is practical to use and fits both indoors and especially outdoors. However, an acrylic garage coating will need reapplication after a short time.
The acrylic wears out fast under heavy use and weather, especially if it's sealed without proper curing.
Acrylic is like paint, but better, that needs days to dry thoroughly and adhere to the slabs.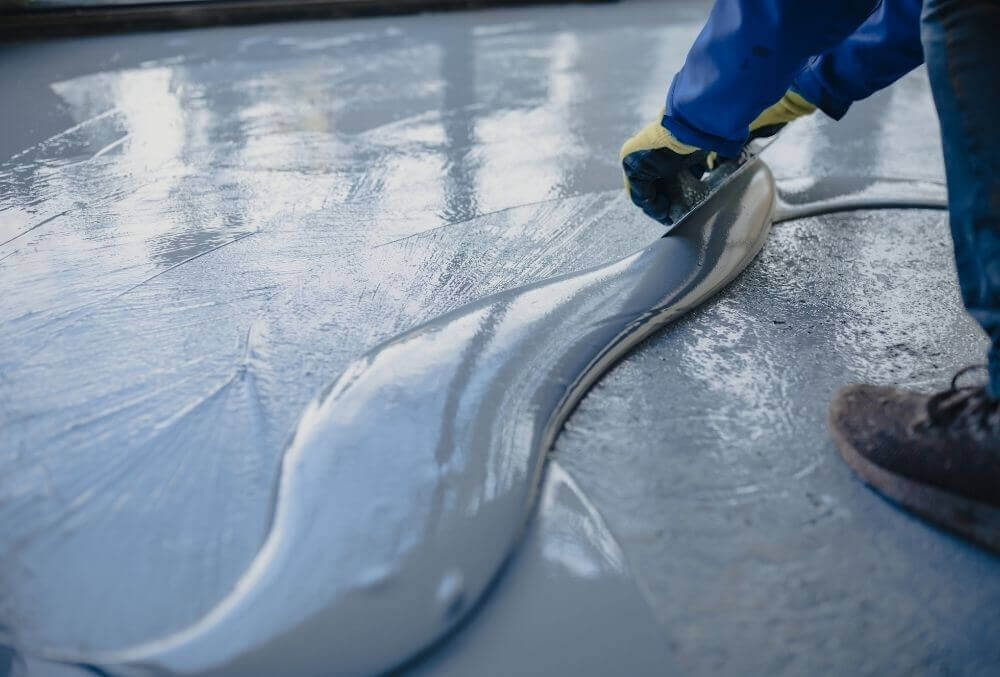 Garage tiles are also practical and convenient to use, and it gives effective slip-resistant to the garage floor surface and is easy to clean whenever grease and car oils collect on the surface. Tiles would, however, need constant maintenance and replacement, especially when exposed to heavy use and heavy foot traffic.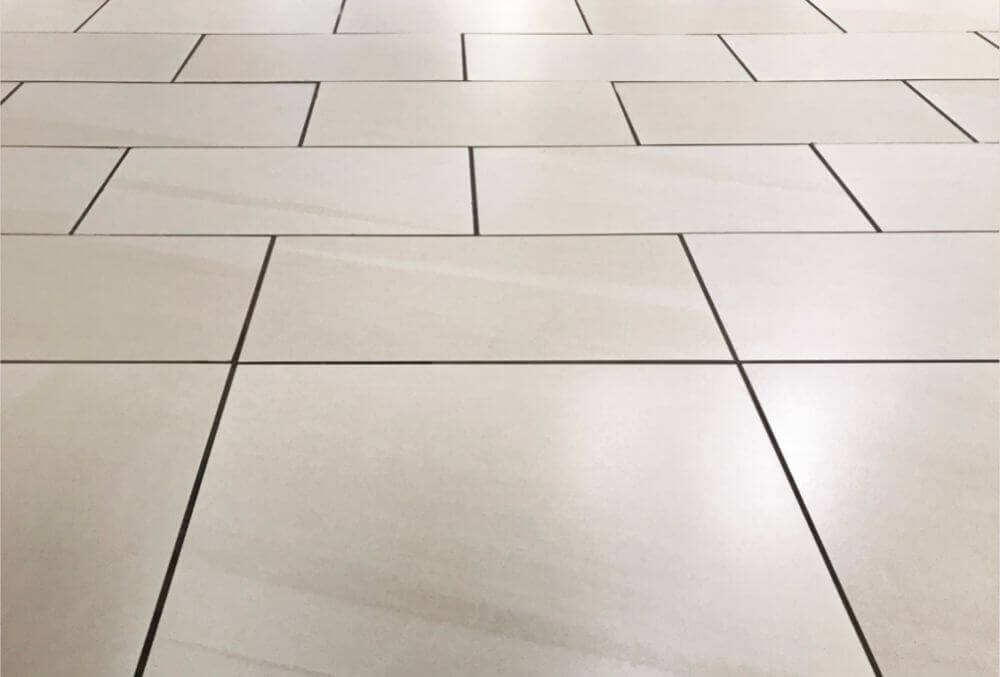 Garage floor paint makest to the fifth place for its user-friendliness. It is easy and convenient to use. You could also save fees by doing the application yourself, cutting costs for professional labor fees.
But you would eventually need to pay for constant maintenance because paint fades quickly under heavy traffic.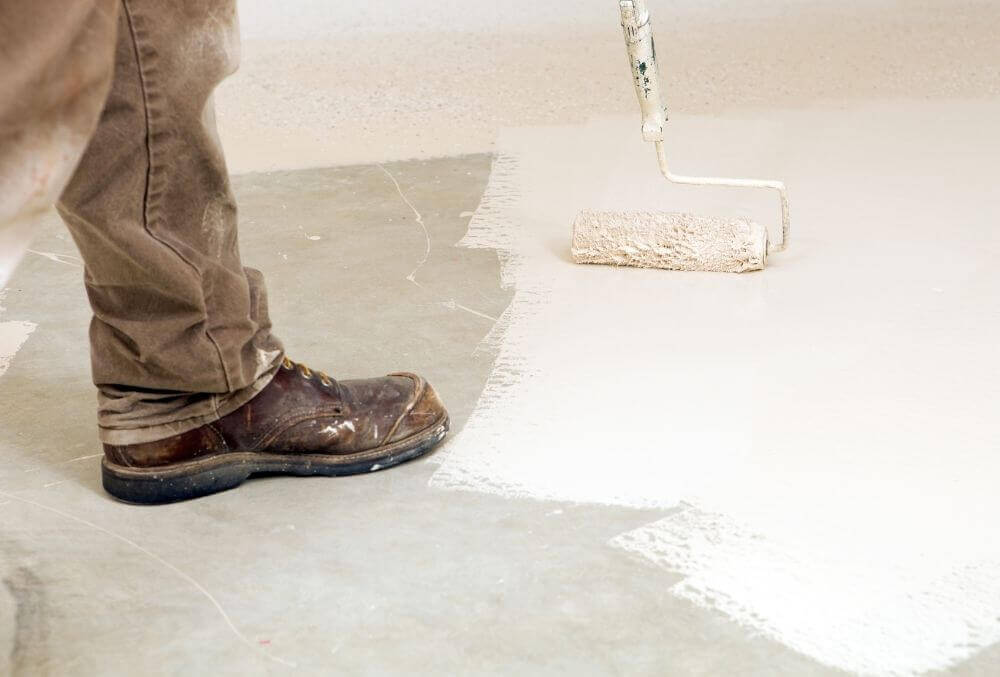 Examples of sealers are the popular Rit-Oleum products that help garage floors maintain their slip resistance and durable functions. Sealing garage floors is essential to protect the core of the material from the harmful chemicals and other stains that ruin the floor.
Concrete garage sealers are often the ones you would use if you opt to have a bare concrete look for the garage. Sealers allow for a usable form and function, which is easy to maintain. However, you need to check the sans often because sealers without any prior application system on the slabs would need resealing.