High-traffic areas will be prone to having heavily withered floors.
Suppose you're managing a home with many cars and people going in and out of the property or a commercial space always open to the public. In that case, you have a high demand for flooring maintenance.
A concrete resurfacing Dallas solution can help you deal with the impact of heavy foot traffic.
Learn in this piece what defines a high-traffic area. Also, find out what solutions are best to treat marks of weathering on concrete floors.
Discover advanced flooring techniques. Find out what is the best solution for heavily damaged floors.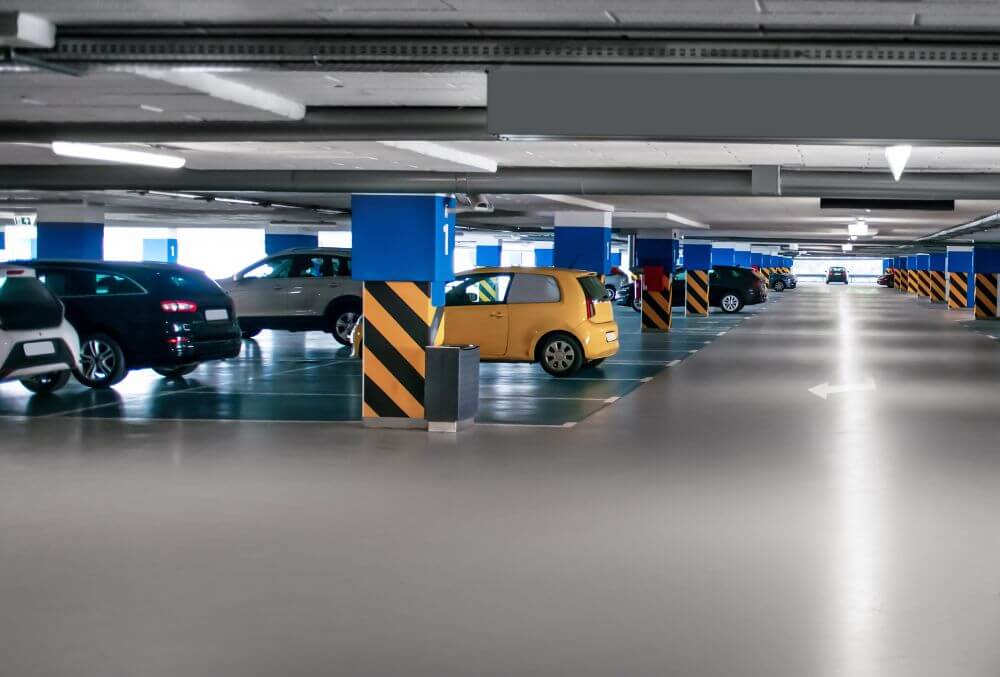 Introducing What is a High-Traffic Flooring Area?
A high-traffic surface is constantly enduring wear and tear. Footmarks, solid objects hitting the floor surface, food, drink, chemical spillage, and more – all are a nemesis to a flooring surface.
But a material made for high traffic can have an Ironman-like strength. It will be able to withstand whatever pressure is present to the floors.
The traffic volume also goes to extremes, for it will experience a daily dose of heavy pressure from foot traffic and hard-wearing activities.
All that said, it is a must that you have a solution to withstand the pressure. It will help you maintain your floor in the long run, escaping ironclad types of repairs that can also be a cause of daring your funnel.
Key Characteristics Your High-Traffic Flooring Area Must Have
A high-traffic flooring area will encounter common causes of damage, namely constant movement, exposure to the risk of spills and stains, and risk of having many abrasions.
Thus, when choosing a dealing repairs for high-traffic floors, the material you used to cover and finish them must have the following key characteristics:
Sturdiness amidts Constant movement
Abrasions to Resistance
Lower Risks of Spills and Stains
Best Flooring Options for High-Traffic Areas in Your Homes & Business Spaces
Choosing the right flooring material is crucial to ensure longevity and functionality. Here are some of the best options for high-traffic areas:
Polished Concrete
Microtaping
Epoxy Floorings
Luxury Vinyl Tiles (LVT)
Rubber Flooring
Fiber-Reinforced Concrete
Self-Leveling Concrete
Terrazzo Flooring
Importance of Choosing the Right Flooring Material for High-Traffic Areas
Selecting the appropriate flooring material is not just about aesthetics but also about practicality. The right choice can save you money in the long run by reducing maintenance and repair costs.
Additional Tips for Choosing and Maintaining High-Traffic Flooring
Maintaining high-traffic flooring is crucial to its longevity. We'll provide you with valuable tips on choosing the right flooring and keeping it in top condition.
Advanced Techniques and Solutions for High-Traffic Flooring
Epoxy flooring is popular for high-traffic areas due to its remarkable durability and resistance to chemicals, stains, and abrasion. This seamless, glossy flooring option can transform any space.
Advantages:
Exceptional Durability
Aesthetic Versatility
Easy Maintenance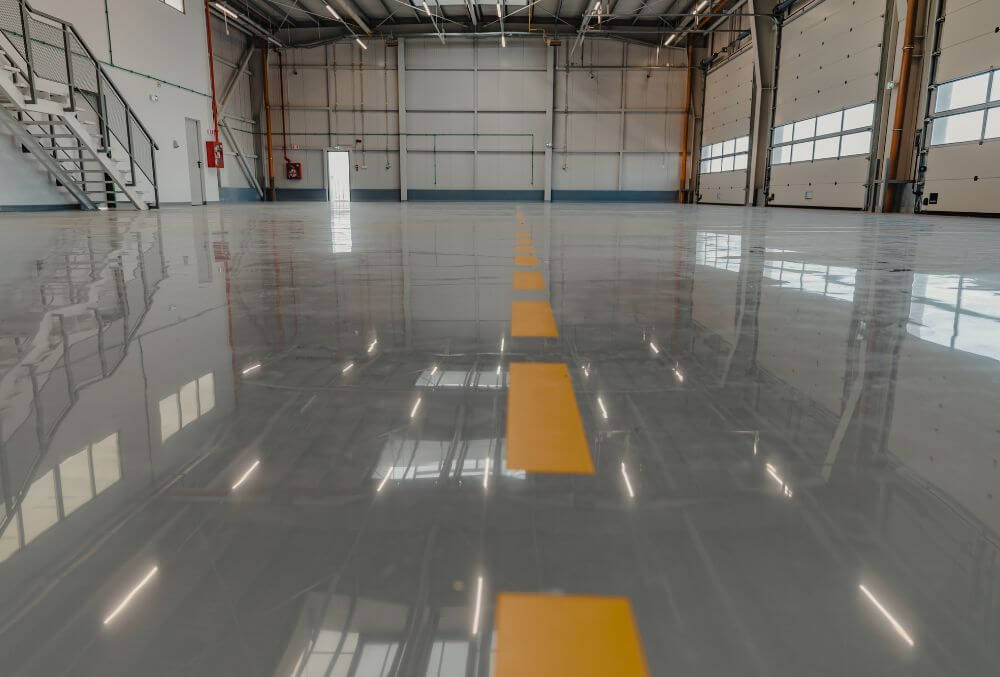 Polished concrete offers a sleek and modern look while providing robustness suitable for high-traffic areas. It's natural appearance and low maintenance make it a favored choice.
Advantages:
Minimal Maintenance
Longevity
Sustainability
LVT combines style with resilience, making it an excellent choice for high-traffic areas. Its ability to mimic various materials and ease of installation make it a practical option.
Advantages:
Variety of Styles
Quick Installation
Cost-Effective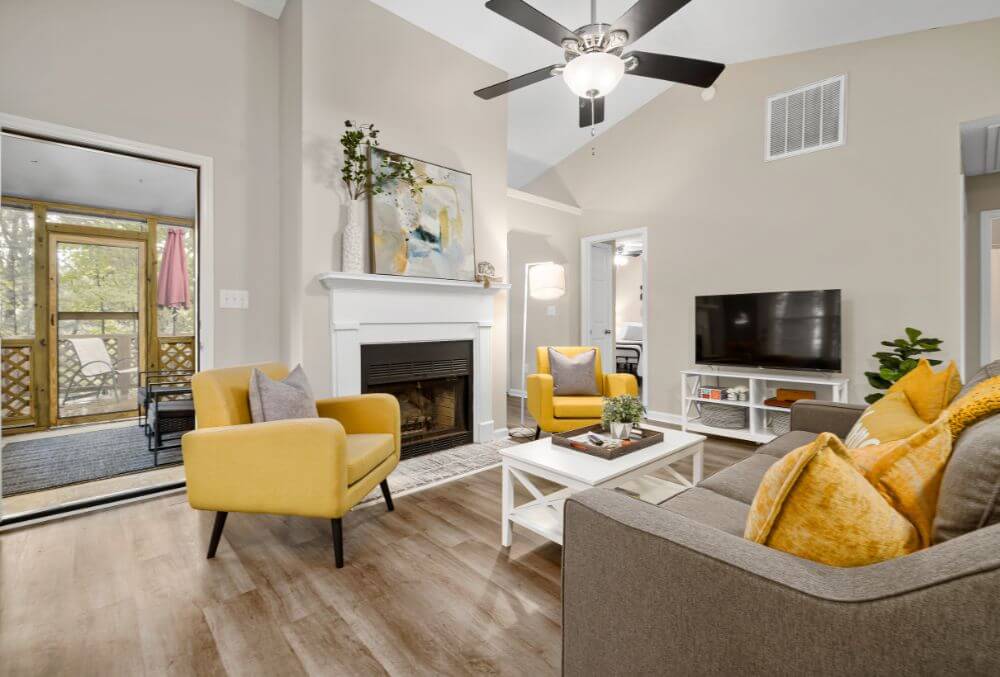 Terrazzo flooring exudes classic elegance and can withstand heavy foot traffic. Its unique composition of chips and aggregates creates a beautiful, timeless look.
Advantages:
Timeless Beauty
Durability
Low Maintenance
Made from recycled rubber, this sustainable option offers cushioning and slip resistance, making it ideal for high-traffic areas where safety is paramount.
Advantages:
Safety
Sustainability
Noise Reduction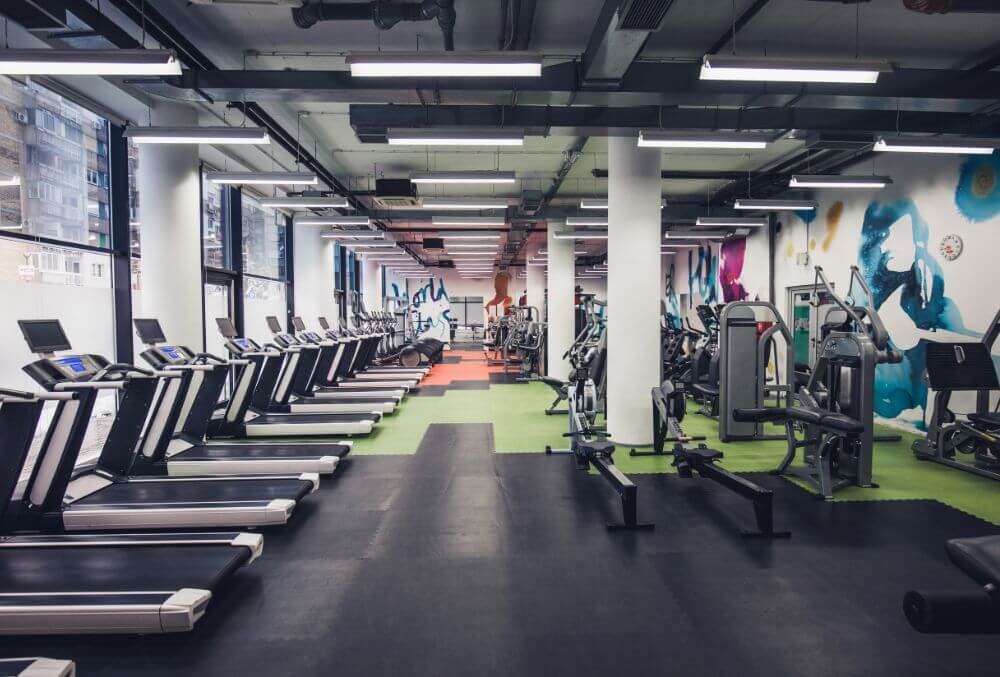 Microtopping is a versatile and thin concrete overlay that can be applied over existing surfaces. It offers a contemporary appearance and can be customized to your preferences.
Advantages:
Customization
Quick Installation
Stain Resistance
Fiber-Reinforced Concrete
This advanced concrete option is reinforced with fibers for added strength. It can withstand heavy loads and is an excellent choice for areas with frequent foot traffic.
Advantages:
Strength
Durability
Crack Resistance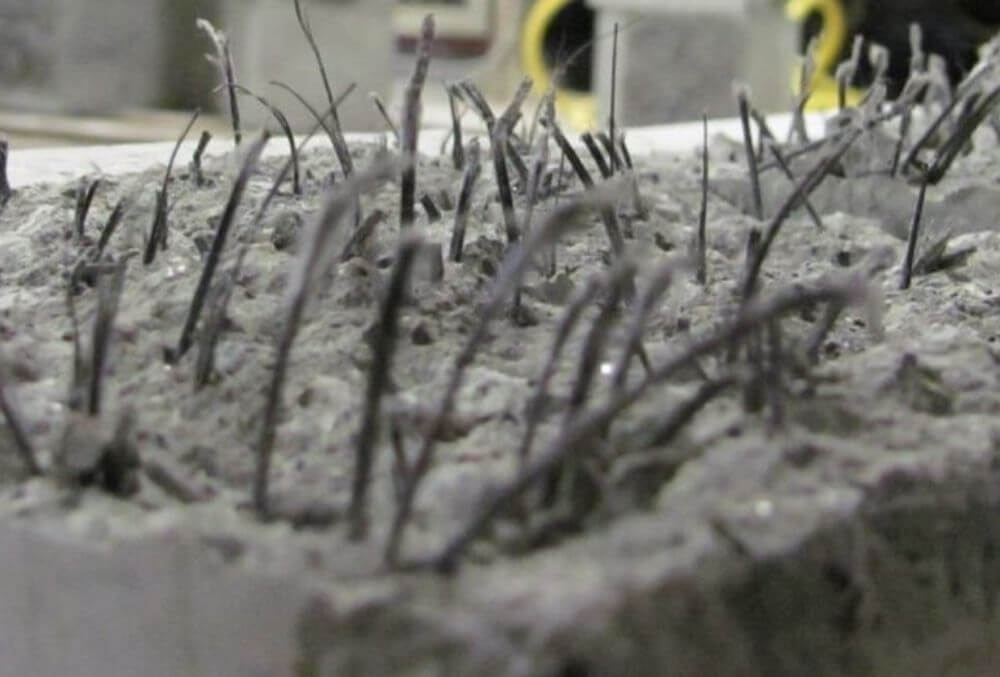 Self-leveling concrete is a solution for uneven surfaces. It offers a smooth, level finish that is both functional and visually appealing.
Advantages:
Level Surface
Aesthetic Appeal
Ease of Maintenance
Incorporating Flooring Advanced Techniques and Solutions
The right flooring material for high-traffic areas will bring forth many benefits.
Especially if you are in places like Dallas, where visitors beat up the surfaces. you need a concrete resurfacing solution to transform your floor spaces.
By choosing pro-level techniques, your floors will stay aesthetically pleasing and durable amidst the heavy pressures.
You can transform your space into a functional and visually pleasing environment with advanced techniques and solutions like epoxy flooring systems, polished concrete, and more.
Remember to consider your specific needs, budget, and long-term maintenance requirements when making your choice.