The garage, traditionally, is a separate room where the car is parked, the tools are kept, and the lawn mower is housed. Nowadays, as homeowners are embracing the concept of a garage that is attached to the house, it should be considered as part of the house. Therefore, it needs to be cleaned and maintained just as you would any other room in the house. The garage flooring, for example, should always be in the best condition. If it looks worn out and some damage is showing, maybe it is high time to change the garage flooring. Whether you choose to resurface or replace the floor, here are good reasons why you should make it happen.
You Won't Have to be Ashamed of Showing the Garage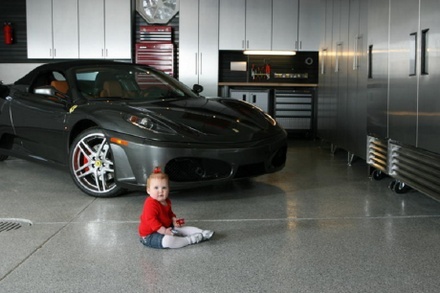 It is common for homeowners to make excuses about the garage about why it is messy or dirty. If you do something about it and change the garage flooring when you can, you won't have to fret when showing the garage to friends or guests is a necessity.
You Will be Encouraged to Fix the Rest of the Garage
When something inside a room is newly cleaned or fixed, it kinda makes you want to do the same to the rest of the room. Think of it as a trigger. It is probably because you saw how much better the flooring has become and so you want everything to match. The sense of fulfillment is also something that you could experience again if you change another area, and another, and another, until the rest of the garage is looking good and working as it should
The Garage Can Now be a Multipurpose Space
Once the floor in the garage has been resurfaced or replaced, it makes the space a lot more interesting and useful. You now have space for small gatherings, backyard sales, recreational activities, workouts, and even a home office. Garage coatings, like epoxy, make the floor extra durable. This is an ideal coating if you plan to use the garage for many different things.
Whether you use rubber mats, garage epoxy flooring, polyurea polyaspartic products, or any other ideal flooring materials for the garage floor, it will definitely benefit you and your family well. Just make sure to clean and maintain it as it should be so that it stays durable and beautiful for years to come.