Floors made from epoxy material are durable and flossy. Epoxy floors last long, so it is a permanent solution to protect your concrete floors.
Although epoxy is strong, problems may still occur due to improper treatment or installation. This treatment may cause crisps, cracks, and bubbles on your epoxy floor.
Epoxy needs proper treatment from someone with immense knowledge of the material, like pros from Epoxy Floors Dallas. Or you can check out these five expert tips as a guide on your epoxy floor safety.
Expert Tips To Follow For A Safe Installation Of Epoxy Floors
Installing epoxy flooring is not an easy handle task. Getting someone who knows how to do it will do the trick. You can ask for help from epoxy flooring contractors Dallas Tx.
Dust off the surfaces before you begin the work. Make sure the area is clean and dry. To begin, remove any debris from the surface. If the surface area is not smooth, sand it until it is.
The surface should be clean enough to get started with work. A clean surface would ensure the epoxy mixture stick to the floor better. It will also result in a better and easier epoxy installation on your concrete floor.
For better epoxy flooring services, get someone who knows how to handle it well. For instance, epoxy flooring Dallas can be an excellent team to handle your epoxy flooring service.
Safety gear includes gloves, goggles, and a mask. Epoxy can be a harmful liquid to your skin and eyes, so it is necessary to protect yourself.
The epoxy contains chemicals that can irritate the eyes or skin. Overexposure to epoxy can also result in skin allergies and asthma. Gearing up enables you to work with a safer epoxy floor installation.
If you are not confident to do it yourself, getting help from epoxy flooring Dallas, tx, can save you from trouble. You can ensure that Dallas epoxy flooring is suitable and geared up for epoxy flooring installation. You can also guarantee that the team will follow the correct protocol for safety.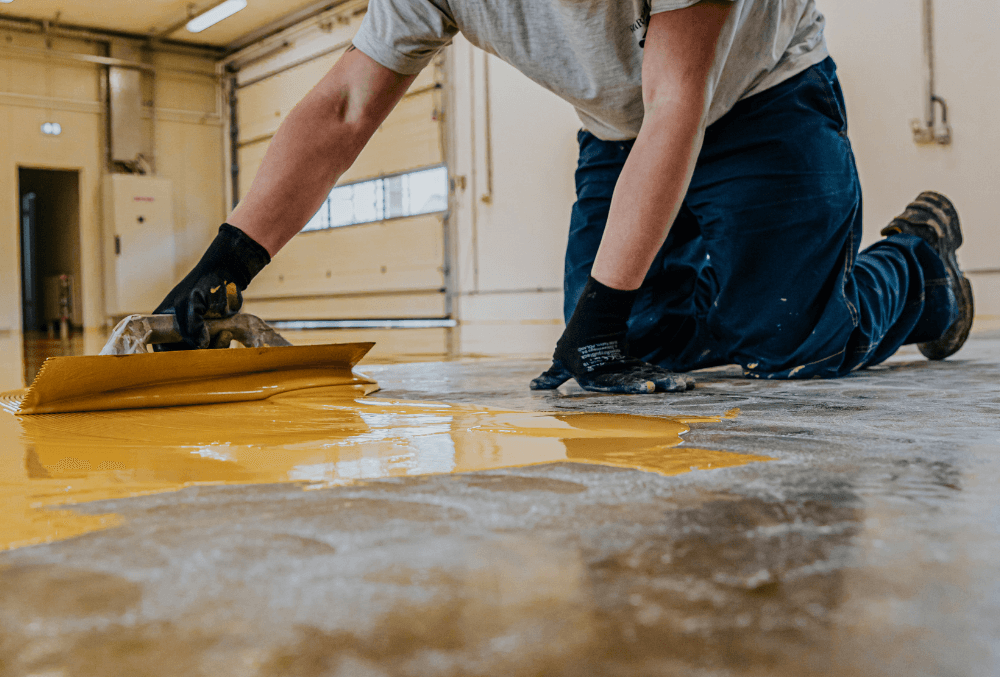 3 - Follow the Instructions
Mix the epoxy according to the manufacturer's instructions. Be sure to mix correctly to avoid accidents.
If you aim for an aesthetic finish, consider epoxy decorative flooring. There are several selections of decorative floors installed by Dallas epoxy floors.
Epoxy mixtures may contain harmful chemicals that are not suitable for health. Exposure to these chemicals can cause irritation, allergies, and sickness.
Your safety should always be your priority when installing epoxy floors. If it is hard for you to follow the instructions, ask the professional team of epoxy floor Dallas. It is better to ask somebody who knows and install it professionally than repeat the process due to problems later.
4 - Use a Roller or Brush When Applying
Apply the epoxy to the floor using a roller or brush. Do not touch the product directly on the hands.
Rollers and brushes will keep you from toxic components from an epoxy mixture that can harm you. It is also cleaner to use rollers and brushes. Rollers and floor brushes will make your floors look better because they distribute the epoxy mixture evenly on the floor.
Some kinds of roller and brush kinds go well with epoxy. Some rollers and brushes are not suitable. Make sure to buy the right stuff and get started with the installation. This way, you can ensure that you can safely install your epoxy floors properly.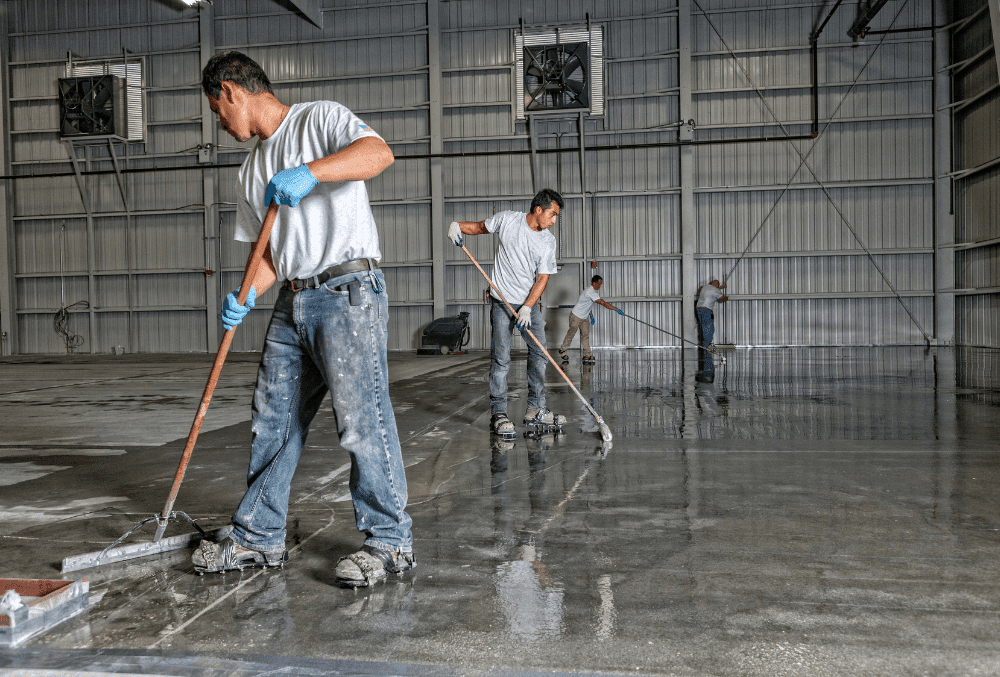 5 - Ask for Professional's Help When Installing
Installing epoxy floors will require professional handling. A man doing the epoxy flooring should be knowledgeable about the dos and don't along with the risks of improper installation.
It is ideal to call epoxy floors Texas as they know better about epoxy installation. Asking a professional for help will also save you time and effort from doing it yourself.
Get someone who knows how to handle the installation process. It is a good idea to ask around and see different companies' portfolios to see what you are looking for. Having your research can help you have a safe epoxy floor installation and get your money's worth.
For your decorative concrete epoxy floor needs, contact the most reliable concrete contractors, Dallas Decorative Concrete today to learn more about  the benefits of epoxy flooring  and get a free estimate.