The year is coming to a close. You might still need to do a few last-minute home renovation tasks at this point. Concrete flooring is the place that owners frequently overlook.
Given how long-lasting and low-maintenance the floors are, one wouldn't give them any attention.
However, floor repairs are required since your property's base is its floors. A well-maintained floor surface keeps everyone in the house safe.
The topic of today's article will be utilizing epoxy to fix fractures in concrete floors. Does it work well and fit the bill for concrete floors? Keep reading to learn more about using epoxy to fill and patch concrete.
How To Repair Large & Small Cracks In Garage Concrete Floor
To start your Dallas concrete repair, you can clean the area surrounding the damage or crack.
After that, you can start mixing epoxy as directed by the manufacturer. Contact a decorative concrete flooring Dallas expert if you need help mixing epoxy. Once you're done mixing, use a putty knife or other similar tool to apply the epoxy to the damage or crack.
Then smoothen out the surface area until it's flattened, and let the epoxy dry as directed by the manufacturer.
And finally, all that is left to do is to appreciate your work. You have successfully used epoxy to repair concrete.
Concrete Repair on Driveway Surfaces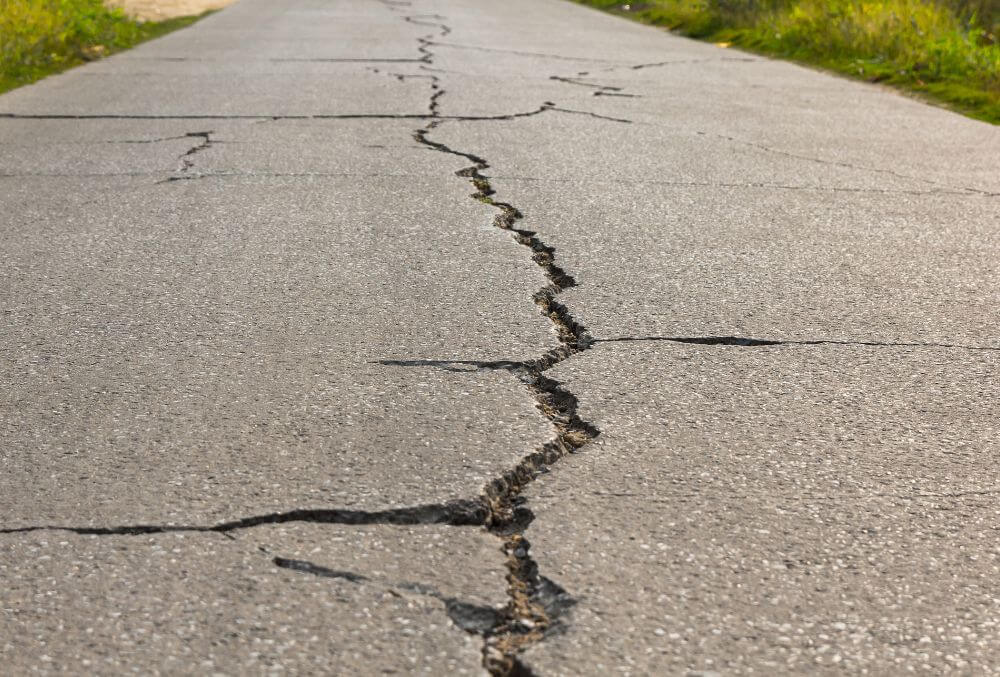 Due to normal wear and tear and usage, driveways made of concrete frequently become damaged. Therefore, here is how to remodel it.
Use a pressure washer and cleaning solution to clean the driveway surface. Ensure the driveway is free of any dirt, mold, or mildew.
Next, use concrete filler to fill up the cracks. In contrast to little gaps that may be filled throughout the resurfacing process, remember that bigger cracks often demand particular care and must be handled separately. Using a flat trowel, we first press the filler deeply into the gaps before smoothing the surface and leveling it with the rest of the driveway.
A thin coat of resurfacer should be applied to the driveway after larger cracks have been filled and the material has had time to dry overnight. Concrete can develop surface fractures if it dries too soon. After applying the resurfacer evenly over the entire driveway, use a rubber squeegee to smooth it out and ensure it won't crack for years.
Repair Concrete on Garage Floor
If your garage floor has a hole under it, slab jacking is the most ideal option for bringing the floor back into place. Polyurethane foam is injected into the slab during the procedure known as slab jacking. The fill expands and solidifies as it is injected, lifting the concrete. Once the slab has been put back in place, the floor crack may be filled and sealed.
A floor patch (Self leveler) is used to fill up any low places on your slab or subfloor. Choose tile, laminate, or big format tiles for wood flooring to achieve a gorgeous finish.
Fillers are substances used in concrete whose primary functions depend on size and form. They may work with cement in various ways, including strengthening the concrete without losing strength, increasing particle packing, and giving it new qualities.
Prepping the Floor Area for Concrete Crack Repair Epoxy
Identify the cracks, holes, and other damaged areas in your concrete floors.


Mark them so that you don't lose sight of those damages.
Clean the surface you're going to work on. Remove loose flooring and use a broom or brush to clear it. You could even use a pressure washer to help you with this process.
Use a chisel to break any loose flooring.
Brushing and pressure washing may not be enough to prep the floor for epoxy repair.
Let the concrete cure. Concrete's capacity to acquire strength and durability is significantly influenced by curing. Curing involves maintaining the desired moisture and temperature conditions, both at depth and close to the surface, for extended periods after the placement and finishing of concrete.