There are several light materials used to protect concrete floors from damage. These materials are easy to install and maintain, and they can extend the life of your concrete floor.
Concrete floors usually suffer from damage due to everyday use. You can use protective materials that make your concrete floor's tough and polished concrete surface last.
Types Of Light Materials For Concrete Floors
Many homeowners who want to save money from house construction settle with having concrete floors alone. However, damage to floors is inevitable. To help you out, here are a few light materials that can protect your concrete floors.
Floor mats are one of the old-school ways of protecting your concrete floors. Aside from the fact that it is detachable and movable, it is easy to clean or discard when you no longer need it.
Floor mats are easy-to-place materials that protect the concrete from liquid spills that can damage your floors. Place it anywhere on the floor that you see could be a high possibility for damage.
You can place a floor mat in your living room, outside your bathroom, or on your concrete porch. Most of the time, these places in your home are susceptible to spills, damage, or cracks when not protected.
Several concrete floor components go perfectly with floor mat designs and styles. You ask Concrete Floors Dallas for a better outlook for your concrete floors.
However, if your floor mats cannot cover the damage on concrete floors, you can check out concrete repair Dallas. The team can give you the concrete floor repairs you need. Due to usual usage, concrete floors discolor. Dallas concrete flooring ensures that your concrete floors remain shiny and polished.
Another lightweight material that can be an excellent protection for your concrete floors is installing carpet tiles.
Carpet tiles are carpets cut into small square or rectangular forms. So instead of installing it through rolling, you can easily lay them out and fit each other.
Installing carpet tiles is convenient and fast. Some carpet tiles are easy to modify to fit the area where you want to install them.
Most homeowners use carpet tiles in living rooms and bedrooms. Having carpet tiles makes it easier for them to clean or vacuum the floors. Carpet tiles go best with any style of polished concrete floor. Ask out decorative concrete Dallas for any decorative floor ideas.
Shaggy rugs are longer than your usual rugs. Shaggy rugs are usually fluffy and made from acrylic, propylene, and polyester.

Shaggy rugs can be a protective covering for the concrete floors in your living room or bedroom. Aside from its purpose of protection, it enables the space to look aesthetically inviting for visitors.
To know if shaggy rugs are compatible with your concrete finish, ask a professional from Dallas concrete floors. This way, you can avoid problems caused by incompatible materials on concrete floors.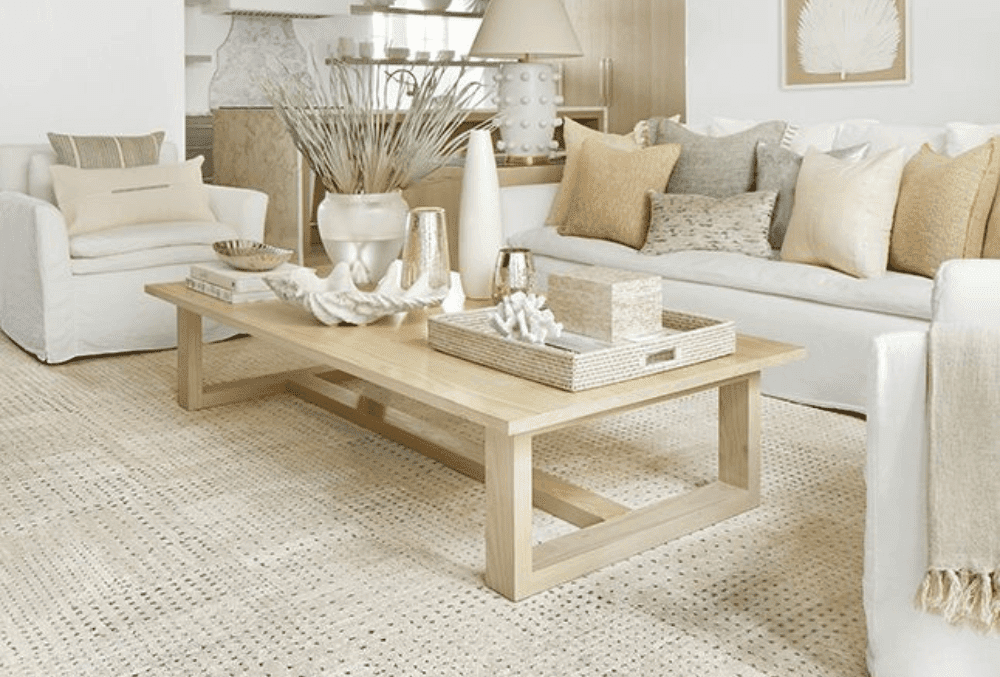 Jute rugs are plant fibers tied on braids and strands, forming a desired pattern. It resembles wool, making it a soft rug for concrete protection. But having mushy properties, jute rugs are not that durable and do not give your concrete the maximum protection it needs.
But if you want long-term protection for your concrete floors, you can check with the pros from Dallas decorative concrete to get you the best floor polishing. Your local flooring Dallas helps you prevent damage problems that accumulate over time to your concrete.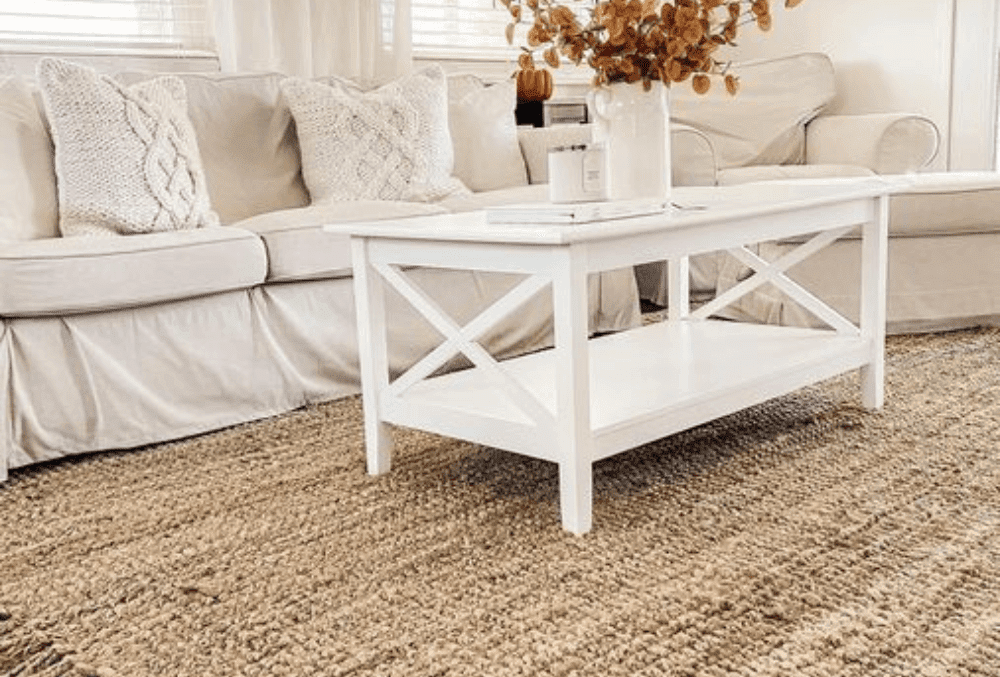 Chenille rugs are rugs knitted and looped together. Chenile rugs have cotton, silk, or wool materials. It has a fuzzy texture, so it is better to place it in places where no one usually stays. It is not advisable to use the damp bathroom or porch rugs.
Chenile rugs can hide floor impurities and discolorations. It can also protect your floors from damage from spills, shards, or bumps. But if you want a more permanent solution for concrete floor protection, you can try polished concrete floors Dallas Tx.
Sometimes concrete floors can form damage for several factors. It may be due to spills or high traffic in that area that causes the problem.
Though there are light materials you can use to protect your concrete floors, using a long-lasting solution can save you a lot of time and effort. Talk to your local Dallas concrete repair for your concrete floor maintenance.